Your Child's Path to
Lifelong Learning
Welcome To Aster Montessori
Aster Montessori School has provided exceptional early education for children in the 2½ to 6 years age group since 2009. The school has two centers: one near Beaver Lake Park in Sammamish and another in Issaquah Highlands.
Our programs are designed to focus on the holistic development of every child, and we nurture their unique intellectual abilities through the Montessori Method. Our teachers, certified by the American Montessori Society (AMS), provide personalized attention to each child in a joyful and well-organized setting, fostering their love for learning. Our Beaver Lake Sammamish center is accredited by the AMS, and we maintain the same level of quality at our Issaquah Highlands center as well. Both of our centers feature well-lit classrooms and thoughtfully designed playgrounds, providing an ideal learning environment for children.
Aster Montessori Open House
| | | |
| --- | --- | --- |
| Issaquah Highlands Center | Saturday, Dec. 9, 1 PM – 3 PM | Saturday, Jan. 6, 1 PM – 3 PM |
| Beaver Lake Sammamish Center |   | Saturday, Jan. 6, 10 AM – 12 PM |
An educational journey that caters to a child's natural curiosity and unique learning styles.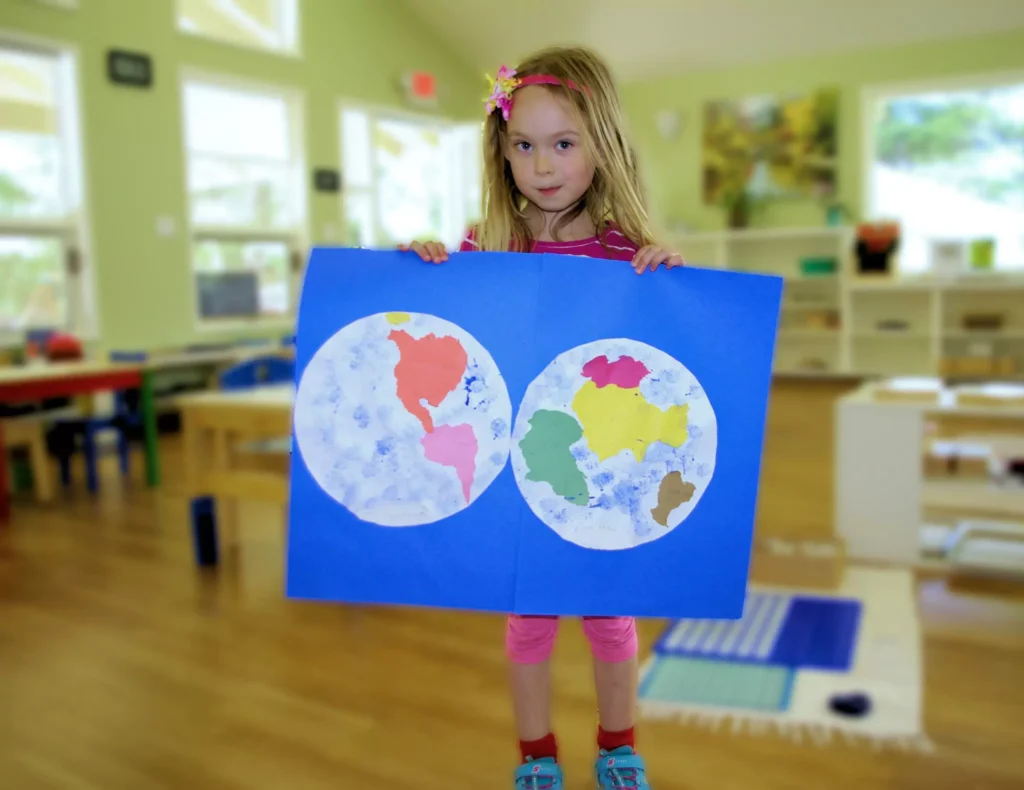 Providing a robust foundation in social, emotional, and academic development.
Nurturing the children's curiosity and love for learning amidst the joys of summer.
Hear What Parents Are Saying
My son has enjoyed Aster Montessori since the summer camp of July, 2021. He got a lot of love and friendship from his teachers and his classmates. We have a very happy experience here, and we can see great improvement in his social, emotional and academic development, especially after he started kindergarten. Aster Montessori provides a family-style environment which is very caring, safe and cozy. My son and I fell in love with it when we toured the school, and this turns out to be a really wise choice for us! All of his teachers are nice and helpful to all kids. They love and respect my son and they teach him a lot with great patience, especially his lead teacher, also director of Aster Montessori. My son learned a lot about plants, animals, continents, countries, food, weather, every aspect about nature and science. Besides, he learned how to write numbers, letters, words and sentences, and how to do addition, subtraction and even multiplication. Aster Montessori is an amazing school which really helps lay a solid foundation for kids. Also, the music program is superb, every school concert was very impressive! Highly recommend!
My daughter Mihika, started Aster Montessori when she was 3 years old. She also continued in their Kindergarten program and loved it. The Kindergarten curriculum focused not only on reading, writing, and math but also includes science, geography, and computer time. Mihika also enjoyed music and learning Spanish which is offered in their curriculum. Ms. Aparna was teaching the Kindergarten class and the day was full of learning, exploring and skill building. She followed the Montessori philosophy of building a strong foundation. The kids explored the concepts first and then with repetition as kids got more confident with the concept they were moved to advanced levels in each area. In addition, kids did a number of interesting projects throughout the year that were both fun and educational. Mihika is good at Math, language and writing and also exhibits good manners. I am really happy that she went to Aster Montessori for her pre K and Kindergarten years.
Our daughter Jules attended Aster Montessori for two years. We choose the school for a number of reasons. It felt homely, it offered a good Montessori curriculum combined with extra curricular activities such as Spanish, Music, Art etc… It was important to us that there was balance between academia, social skills learning, and creative learning. Jules loved her time at Aster, the teachers were firm, but fair and warm. The teachers along with the new school offered her a wonderful environment for structured and creative learning and we believe she had been well prepared for Kindergarten.
- Michelle & Mark (2013-2015)
Our family spent a total of 5 consecutive years at Aster Montessori and it was the best experience I could have given to my two daughters developmentally; educationally, socially and emotionally. I believe strongly in their motto of "building a strong foundation." My children are flourishing in elementary school after attending Aster through kindergarten. The transition from a small Montessori to a busy public school was incredibly smooth. The teachers and supporting staff are nurturing and compassionate with the ability to apply structure in a manner that children respond to. They provide an environment that truly allows a child to become more independent which greatly improves self esteem and self worth. I was impressed with how quickly my children began to express their learnings in reading, writing, math and social studies. I felt the education they were receiving and sharing with me was more advanced than their peers in other schools. I have and continue recommended and referred several families, all of whom couldn't be happier with their time there!
Our daughter really enjoyed the time she spent at Aster Montessori. Ms. Aparna is a very good, professional teacher and gives a personal touch whenever she deals with the kids and parents. Our daughter has picked up her vocabulary and math skills very well and she loves her Spanish and Music classes. Keep up the good work!
The first time when I visited the school, I was impressed by the clean classroom and huge playground. My son attended Aster Montessori since August this year. Even at first few days of the summer camp, he acted like old student who already been in the school for a while. This is a small school only with 2 classrooms. The director Ms. Aparna is very experienced at education, and she cares every kid in the school like family. The teachers there are easy going and the communication with them are very smooth and comfortable. I give the school 5 stars because I feel my son's improvement in the past a few months. He brings home his work every Friday, and so existed and proud to introduce me and his Dad the work. Highly recommend parents to take a tour and feel it yourselves.
Aster Montessori School is a great place for our kids. The teacher sare very professional, flexible, kind, and caring. They provide a stimulating learning environment in an intimate home-like atmosphere. Aster Montessori has an awesome program! My son is more organized, follows directions, and he has improved his analytical and coordination skills. He loves his teachers and is always very happy to go to school